Open stair tread design is very beautiful. They give the appearance of the stair floating. They give a light and airy feeling to a sometimes forgotten design element. Do you want an open stair tread in your design? Their are specific requirements for how large the tread needs to be, the minimum and maximum height between treads. Some of the most beautiful stairs have open stair treads. Can you use them in your next project?
Code Analysis – Open Stair Treads
Building codes sections about stairs are very lengthy. They go into detail about length and width of treads, where handrails are needed etc. The code is very clear when open stair treads are allowed . Per IBC 1011.5.5.3, Solid Risers "Risers shall be solid". Their are a few exceptions to open stair treads.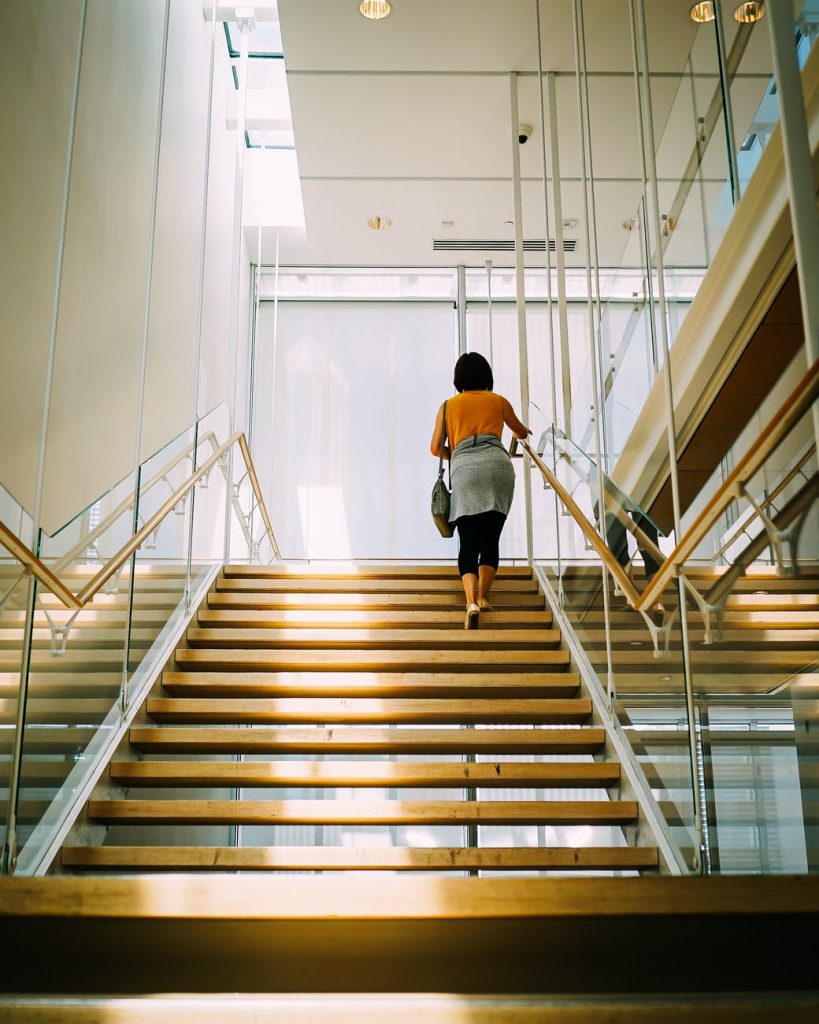 Solid risers are not required for stairways that are not required to comply with Section 1009.3 provided that the treads do not permit the passage of a sphere with a diameter of 4 inches. (Interpretation – Essentially it means any stairway not required for the exiting of the building or one which is in excess of the required stairs can have open stair risers). Occasionally, you will see a commercial building with a grand stairway in a lobby that has open treads. I believe this is how they are able to achieve this. The 4″ diameter is the same rule of thumb for stair guardrails or guardrails at balconies. This is eliminate the possibility of a small child from slipping between the cracks. Never a good thing.
Solid risers are not required for occupancies in group I-3 or in Group F, H and S occupancies other than areas accessible to the public. The size of the opening in the riser is not restricted. (Interpretation – can occur in industrial, factory, hazardous and storage facilities. This is why you generally see them occur in those conditions.)
Solid risers are not required for spiral stairways constructed in accordance with Section 1011.10.
In residential applications, you will see the majority of the open risers stairs. Some defy gravity and cantilever off the walls. They can be a work of art within a space. This is why, architects push the design envelope in residential design when designing stairs. The IRC, Section R311.7.5.1, specifically states "At open risers, openings located more than 30 inches, as measured vertically, to the floor or grade below shall not permit the passage of a 4 inch diameter sphere. (Interpretation – Open treads allowable anywhere in a residence as long as their is not an opening greater than 4″).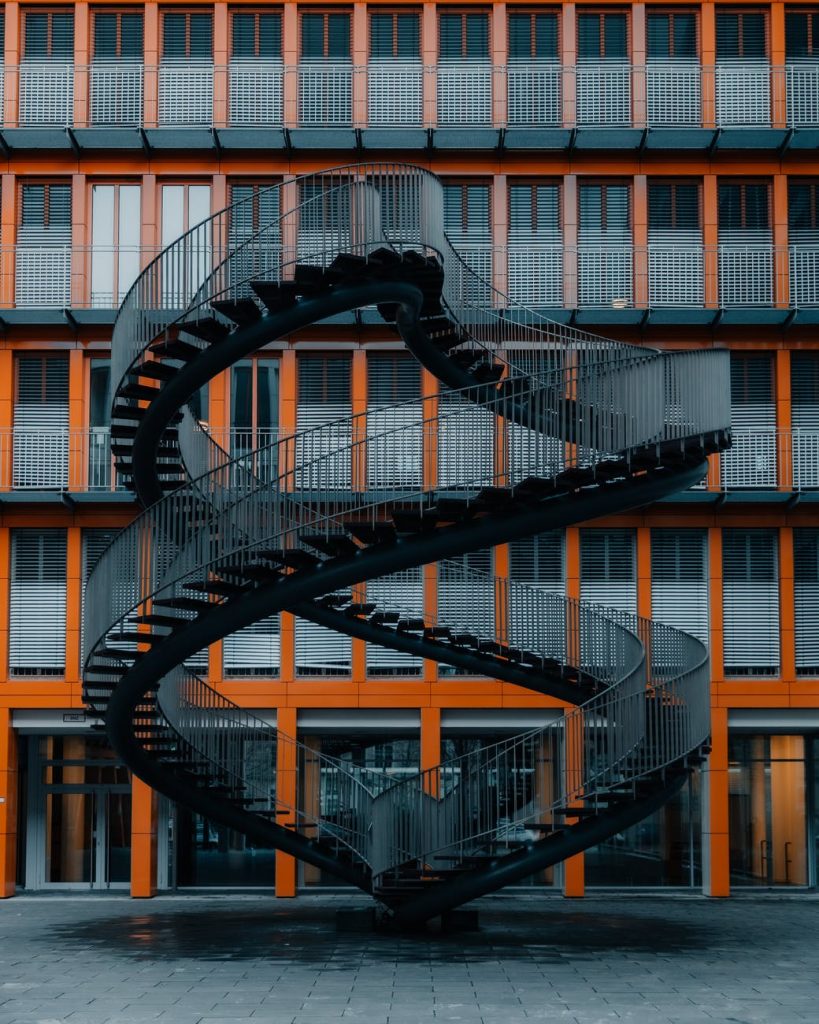 Summary
Open stair treads can add a beautiful element to any architectural design. Can you use this design element? Current code does not allow it in some commercial applications. They are not allowed as a required exit in a commercial project. They are allowed in occupancies such as Industrial, factories, storage facilities and hazardous occupancies. Use them in any of your residential projects. As with all projects, Check with your local jurisdiction to ensure your projects success. As with all design elements, their are exceptions to the rules.