What are the key ingredients to a good customer lounge?
Taking a break from the daily grind is important. Getting up from your chair, your cubicle or just out of your working environment and relaxing your eyes on a different environment other than the screen 1 foot away from your face is a great visual relax.
Now that your out from behind the computer, don't let the lure of your smartphone take you to another screen merely inches from your face. If you can take a walk outside to decompress, then get some fresh air. If you're in a neighborhood where taking a walk could be a health risk, the weather is not conducive or you just want to hang out with friends, hopefully your office has a comfortable customer lounge with nice amenities to decompress.
Elements to the Perfect Lounge
What are some nice elements to have in a customer lounge? Below is a wish list I put together for the ultimate break room to allow for someone to blow off some steam at work. But every project and client has their unique desires. Let me know what would be on your list.
My desired list of the perfect Lounge
Variety of seating arrangements. Places to recline, like a couch or large comfortable armchair. Small Tables with Bench seating or movable chairs for eating a snack or chatting with colleagues. Barstool with table for a quick bite, drink or chat.
Water and ice dispenser. Important to have clean cool refreshing water at your disposal. Ice for those who want a cool drink on a hot day.
Insta hot water dispenser. For those tea drinkers, having a readily available hot water to seep the tea bag is wonderful on a cold winter day.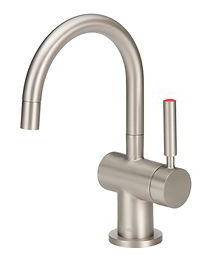 Coffee. A Coffee dispenser, such as an automatic dispenser with a variety of options for mochas, lattes, hot chocolate, milk, sugar etc.
Refrigerator. This item would work if there were some rules established so there aren't items left in there for scientific reasons. Establish a purge on Friday's to keep things in order. It's difficult enough to keep the refrigerator at home purged of expired items. But for those who want to bring their lunch or a snack, a nice feature to have.
Vending machine for important carbs or candy urges. A good bar of chocolate can help you through the day.
Ping pong or pool table. A quick game of nonsense can relieve stress of the brain grind.
Television. Try to put something light on, not CNN. Hearing about the latest stock dip or catastrophe isn't the best way to relieve tension. How about some Joe Gatto with Impracticable Jokers or the Family Guy. Or in my case, car shows.
A box full of kittens. Kind of joking about that, but just imagine the stress they could release.
Customer Lounge Design
I just recently designed a customer lounge for a client. It was lacking a few of my wish list items but with the amount of available space we had to work with, the finishes and furnishing we were able to incorporate, it would be a place I definitely would enjoy hanging out in.
Currently working on another lounge, for a client's corporate offices. Most likely have seating areas, water and coffee station, refrigerator for beverages, television etc. I'll forgo presenting the idea of a box full of kittens though.
Let me know what would be on your list.